thinking about starting your family in little athletics?
Whether it is our great facilities, strong coaching program, state champion relay teams, innovative and friendly culture, or highly organised program of events, come and see why little athletes come from all over to join Team Keilor. Read more below, or Register Now using the blue button.
On behalf of Keilor Little Athletics, we welcome you and your family to our centre. At Keilor we are proud to run our comprehensive little athletics program for athletes aged 5 to 15.
The summer season kicks off in September and runs through to the end of March.
Like to learn more? Read more below, or please contact me if you have any further questions.
Wayne Mangion, President, Keilor Little Athletics Centre
Ph 0478 787 587, or email keilor@lavic.com.au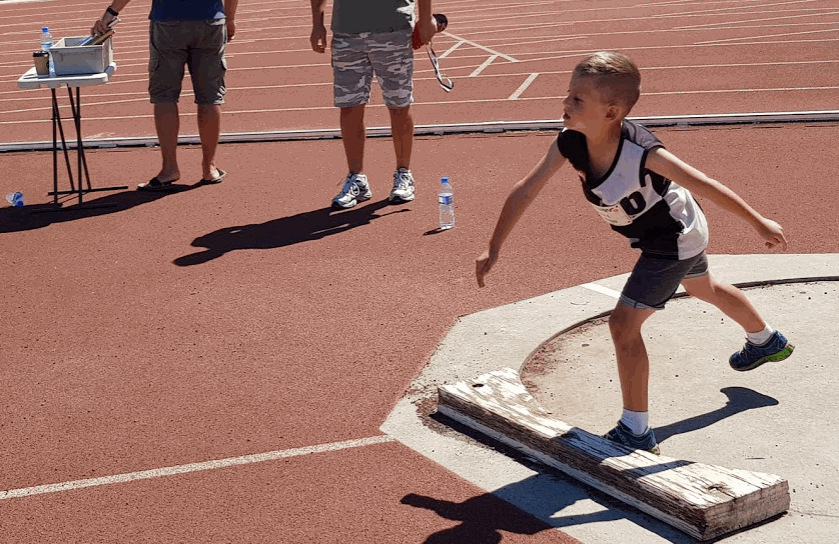 Little Athletics is a great way to learn and develop the essential skills of running, throwing and jumping.
Little Athletes learn these skills while enjoying the company of their friends in a program that emphasises personal development over winning and losing. As they get older they will be exposed to increased levels of competition, but for Little Athletics the achievement of every athlete is important.
At Keilor we run a track and field program from September to March. This is based on regular Saturday morning competitions from around 9am to 12pm, but also includes:
Coaching on Tuesday nights, from 6pm to 7pm

On-Track program for U6s to U8s

The option to participate in regional and state events for U9 to U16 athletes, including in our state winning relay program.
We conclude the summer season with our Centre Championships and Presentation day.
Each Saturday morning will typically see the athletes competing in up to 5 events, with the program of events changing from week to week. Prior to Xmas, U6 and U7 athletes substitute two of these events for 'On-Track', a series of fun activities conducted with the aim being to develop the ability to run, throw and jump.
The full list of events for the summer program is found via the link below:
In winter we run a cross-country program from May to July, competing at a variety of locations in our area and beyond. We have training for this on Thursday nights at 5.30pm, with training lights for when it gets dark.
wHY KEILOR LITTLE ATHLETICS?
Keilor is a caring and yet innovative centre and is one of only two centres to have won the prestigious Little Athletics Victoria "Top Centre" Award twice. We are proud of our:
Tightly run 9am to 12pm Saturday morning programs;

Track and field training on Tuesday nights;

PB medal program for all athletes;

Centre Championships at the end of the season;

Established On-track program for U6 to U8 athletes;

State winning relay program;

Friendly and inclusive culture, catering for athletes of all abilities, whether athletes are new to the sport, keen club runners - or state and national champions. You will find them all in our centre.
Depending on the age of athletes, they can compete in:
Sprints, from 50m to 200m

Hurdles

Relays

Middle distance, from 400m to 1500m

Throwing shot put, discus and javelin

Long, triple and high jump

Cross country events in winter, from 500m to 3 km in distance
The full program of events is found on our events page.
Our fees for the 2019/20 season are:
1 athlete: $215

2 athletes in one family: $360

3 athletes in one family: $455

4 athletes in one family: $460

Cross country season only: $65 per athlete
In addition, you are expected to wear the club uniform top, which costs between $30 and $35.
We think that this is great value for money, considering that this covers:
Participation fees, which help us pay for equipment and resources

Centre coaching

PB medals, Centre Championship medals, and Presentation day trophies.

Entry for relay teams into Regional Relay event

Highly qualified On Track coach

Great facilities
what sort of people are keilor little athletes?
Our athlete range from ages 5 to 15, boys and girls, athletes with special challenges through to national and state champions. At Keilor, we believe in putting on a program for all athletes, regardless of perceived ability.
To help encourage the most inclusive mix possible, we focus on recognising the development of athletes by recognising improvements in performance, or "Personal Bests" - and we hand out bronze, silver and gold medals as PB's are accumulated throughout the season.
All athletes in Little Athletics are grouped by age groups, i.e 'U8', where the age group is set by the age of the athlete as of 31st December. So if an athlete is aged 7 years old on 31st December, they will fall within the U8 age for that season, including the cross-country season.
U7 to U14 athletes are also split into A and B groups, depending on the first letter of their surname, with A-Ks being group A, and the remainder group B. So a Melinda Smith who is turns 10 on 20th January will be a Girls U10B, based on these rules.
Note a special rule applies for U6 athletes. An athlete has to be a least 5 years old on the date that they register BUT we can also register 4 year olds if they will turn 5 between the beginning of the track and field season and the 31st of the December for that year. However if these 4 year olds turn 5 after the 31st of December, they will need to wait until they have turned 5 before they can register.
Every year we begin the summer track and field season with two Come and Try Days, in which new athletes and families can try the sport, while experienced athletes are taught new skills and extended in existing skills with the help of experienced coaches.
The Come & Try Days for the 2019/20 season are Saturday 14 & 21 September from 9am - 11am.
Want to try Little Athletics before committing?
We generally offer a free trial, although it always best to contact us beforehand to confirm the details and dates. This applies for both track and field, and cross-country seasons. In terms of clothing, running shoes, shorts and tee-shirt is all that we require. Warmer clothing may be required for cross-country.
On the day, we ask you to work out what age group they are (based on their age as of the closest 31st of December for the summer season) and then to listen out for announcements for their age group, as discussed above. So the hypothetical Melinda Smith discussed in the above section would be free to join in all announced activities for the Girls U10B age group - BUT - will not be credited any official results until Melinda is a paid member.
During this trial day for track and field, athletes can compete in up to five different events. In cross-country athletes can enter the same race as their age group (note there is no A and B groups for cross-country).
Regardless, we will hope that the trial athletes enjoy the trial day, and that their parents join and pay soon afterwards so that they can start earning official results on the following week.
Registrations are handled centrally by our state body Little Athletics Victoria. To join simply visit their portal below.
Note - for the track and field season, Keilor offers family registrations which reduces the individual cost of registrations. However to take advantage of this, you need to register all of your eligible family members at the same time, before you pay for any registration.
No such family discounts apply for cross-country, but if you do register all of your family members at once, they can help with subsequent registrations.
Part of the registration process is showing or sending us a proof of birthdate document, such as a birth certificate or passport. You only need to do this once for each athlete.